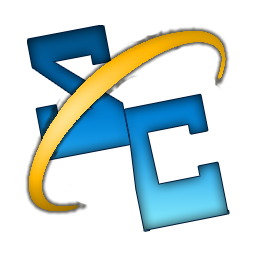 Slash Chord Browser
A downloadable experience for Windows
Surf the net in a web browser based on everyone's favorite videogame, Slash Chord!
This amazing web browser has everything you know and love from other, extremely inferior browsers, while simultaneously adding amazing new features to augment your web browsing experience, such as our patented Website-o-meter which tells you how many pages you have looked at! There's also the revolutionary Random Wikipedia Page button! And don't forget the most amazing feature, the date is shown on the browser!
Slash Chord Browser Software License Agreement:

Santumerino ("Santum") grants you a non-exclusive license to use, modify, uninstall, make memes out of, laugh at, cry because of, and redistribute Slash Chord Browser according to the following terms:
WARRANTY DISCLAIMER

-------------------
THIS SOFTWARE HAS NO WARRANTY AT ALL. IF IT WERE TO STOP WORKING, WELL, SUCKS TO SUCK LMAO
IN NO EVENT WILL SANTUM BE LIABLE FOR ANY DAMAGES, INCLUDING LOSS OF DATA, LOST PROFITS, DEATH, DEPRESSION, VOICES IN YOUR HEAD, VOICES FROM PEOPLE CURRENTLY TALKING TO YOU, LITERAL DESTRUCTION OF YOUR COMPUTER, TAKING THE FUCKING KIDS KAREN PLEASE COME BACK THEY'RE MY KIDS AS WELL, PRESSURING YOU TO COMMIT CRIMES SUCH AS ROBBERY, ARSON, MURDER, OR JAYWALKING, OR INDIRECT DAMAGES ARISING FROM THE USE OF SLASH CHORD BROWSER (OTHERWISE KNOWN AS SCP-4186), HOWEVER CAUSED AND ON ANY THEORY OF LIABILITY.
GENERAL

------------
This Agreement will be governed by the laws of this land, pardner. This Agreement is the entire agreement between us and supersedes any other communications with respect to Slash Chord Browser. If any section of this Agreement is held invalid, tough luck lol.
Slash Chord Browser and Slash Chord are unregistered trademarks of Santum.

Hope to see you on the web!

Download
Download
Slash Chord Browser Setup Application Software Device
1 MB